We think of everything for you
During your stay you can enjoy:
Pool
Jacuzzi
Wet area
Playroom
T

arget shooting

TV room
Free Wifi zone
Library
Bar (Spirits, beers, snacks)
Hammock area
Table games
Iguá forest
Fishing
To give you more comfort:
Own dock
Laundry service
Translator (main languages)
Celebration of special dates
Nautical sports
Walks to tourist sites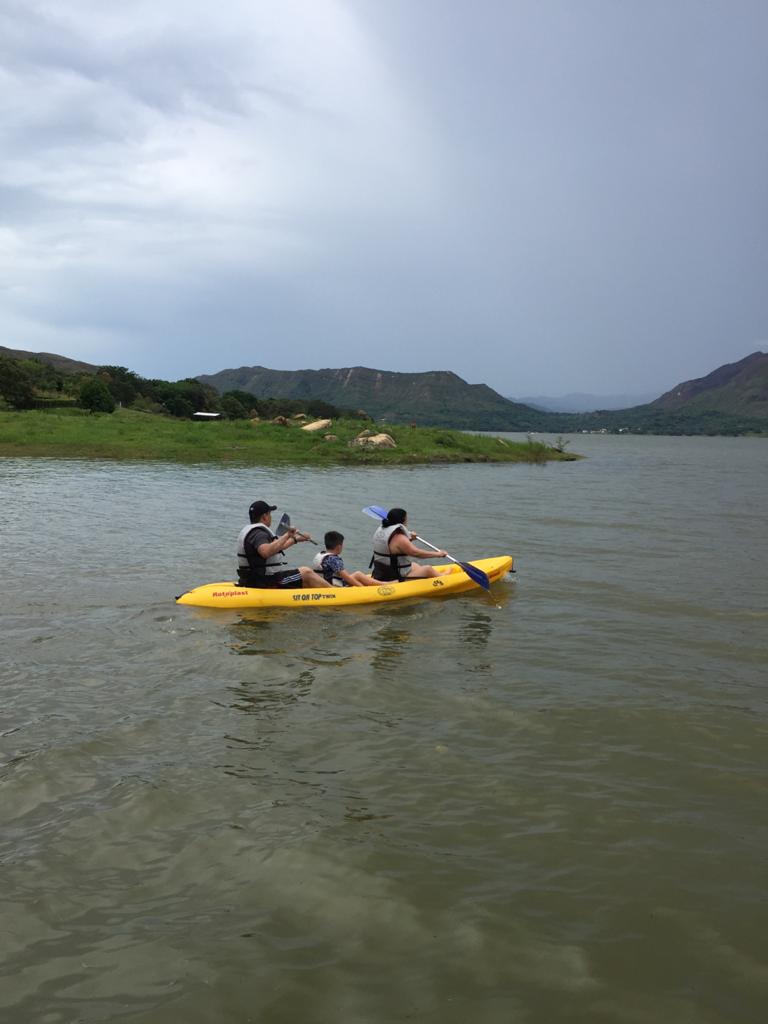 Kayak

Life jacket and paddles
Duration: 60 minutes
Ski (For adults and children)
Wakeboard, Dona, worm y Table
Duration: 60 minutes
Know a little more about this beautiful place:
Laguna Encantada
Cascada Del Amor
Los Laberintos De Yucupi
La Pesquera
Islas Del Sol y Cuba
Cueva De Mohan
Cueva De Los Guacharos
Isla de Morgan
Los Automóviles Gigantes en Roca
Las compuertas
You will know all these places during the boat tour. The tours last 3 hours and a minimum of 5 people is required. The tour includes a drink and snack per person
Terms and Conditions:
The direct rates with the San Marcelino hotel include accommodation, meals and transfers by boat from the port to the hotel and from the hotel to the port.
Rates with web sales channels such as Booking, TripAdvisor, hotels.com include: accommodation, breakfast and transfer by boat only.
Hotel hours:
Check in: 11:00 am or 4:00 pm
Check out: 10:00 am or 3:00 pm
Reservation and cancellation policies:
50% of the total value of the accommodation must be paid in advance.
Rates are non-refundable.
The hotel offers the option of modifying or assigning the reservation with the same conditions with which it was made before 72 hours prior to arrival.
Restrictions:
Pets are not allowed in the Hotel.
The entry of liquor is not allowed (all uncorking has a cost of $ 50,000 per bottle).
We do not offer day trips, the services are exclusive for guests.
Spaces for business events, weddings, parties, celebrations.
The Port – Hotel – Port Transfers are done by boat every day until 5:30 pm. After this time a surcharge is charged.
Additional trips to the port have a cost of $ 20,000 pesos per person.
Subject to change without notice.