At the Prado – Tolima Dam, you will find San Marcelino de las Rosas, a beautiful and modern hotel located inside the dam, about 20 minutes by boat from the main port.
We take care of every detail in our facilities and we seek to provide you with an exceptional service, so that you live an unforgettable experience in the middle of a natural, quiet and ecological environment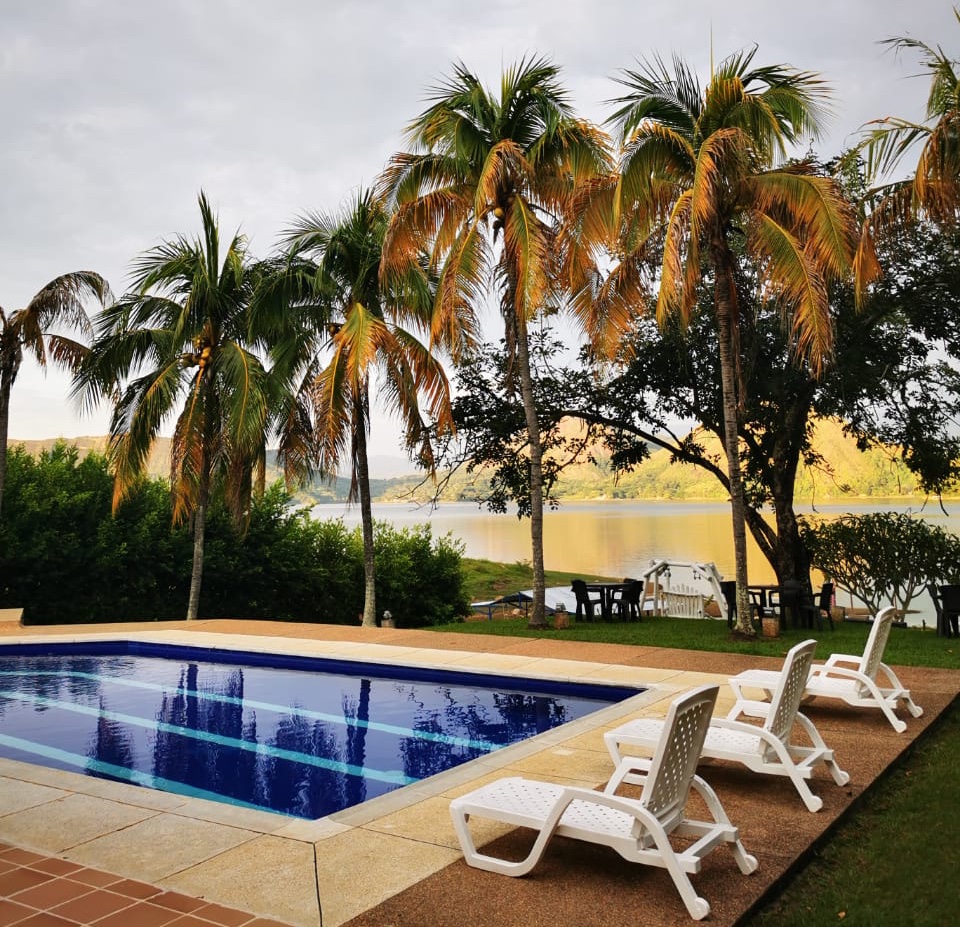 Comfortable rooms
Air conditioning
Hammock area
TV room
Free Wifi zone
Walks around the dam
Kayak
Banana boat

Paddle board

Fast boat
Pool
Billiards
Table games
Target shooting
Bar (Spirits, beers, snacks)
What else can we offer you?
We offer you different water activities and water sports with which you can enjoy your stay with us even more.
Banana boat
kayak
Playroom
Target shooting
Jacuzzi
Wet area
Library
Bar
Iguá forest
Fishing
Learn a little more about our hotel and about the Prado dam
Do you need more precise directions to visit us?
Call us or write to us, it will be a pleasure for us to assist you